[New Hero Release 26th of May (KLOH)]

<Ki Hui-hyeon> (기희현)

KPOP Band: DIA (Do It Amazing)
Ranking: Legendary / KPOP
Weapon: Sword
Fury Cost: 250
Fury Skill: Attack enemies in an X area, remove their buffs and decrease their attack, increases your attack and critical damage for a turn.
Mythic Skill: Increases damage dealt against bosses
Knight Combo:
Combo 1: <Vlad Tepes>, <Vera> - +5% HP
Combo 2: <Ludwig>, <William> - +10% Critical Damage
Combo 3: <Vlad Tepes>, <Vera>, <Ludwig>, <William> - +15% Attack
*Can be hired through Premium Hire as Legendary
Unique Weapon:
[Shining Diamond Sword]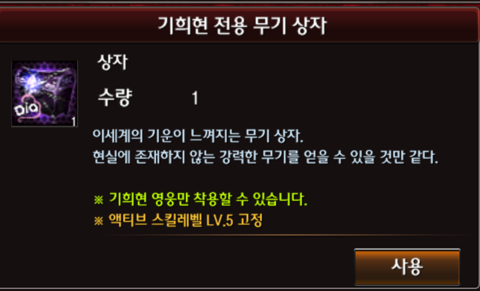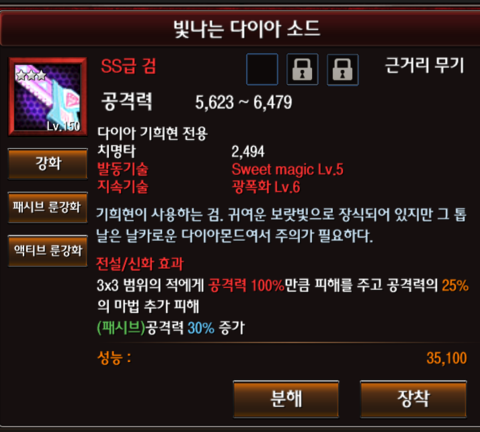 Rank: SS (Default) - Can be upgraded to EX
Attack: 5623~6479
Critical Damage: 2494
Active Inscription: Sweet Magic
Active Effect: Attack enemies in a 3x3 area and deal magic damage over time
Passive Inscription: Unhinge
Passive Effect: (Passive) Increase Attack (5%/Lv.)
[Note]
Questions? Errors?
Feel free to send me a PM at LINE ID: TheRavenProductions
DO NOT COPY WITHOUT PERMISSION
Guide/Translation by Raven @
www.youtube.com/TheRavenProductions